Das Goldene Buch is a free fanzine workshop for women and all FLINTA. We invite women and FLINTAs with fragmented identities: worker, mother, wife, spouse, parent, politician, beloved, friend,...etc to participate in zine workshops, to talk about themselves, and to explore this fragmentation. What is identity, if not one of the only things we can say is our own? But also, what is identity, if not something that other people constantly define for us? The work of being a "housewife" is deeply tied to other types of work. With this collective workshop, we aim to push back against practices of separation of home, and society.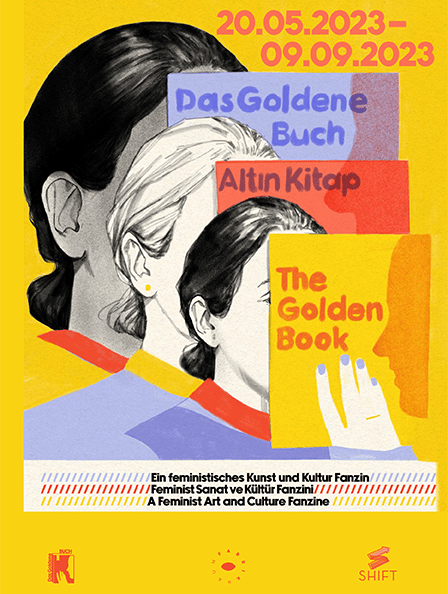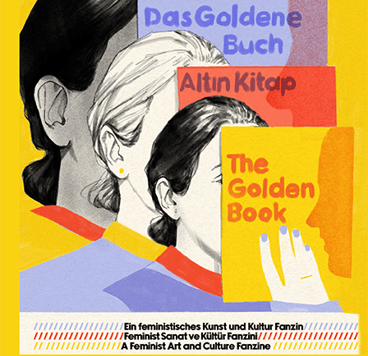 Wir laden Frauen und FLINTAs mit fragmentierten Identitäten ein: Arbeiterin*, Mutter, Ehefrau, Ehepartnerin*, Elternteil, Politikerin*, Geliebte, Freundin*,... usw., um an Zine-Workshops teilzunehmen, über sich selbst zu sprechen und diese Fragmentierung zu erkunden. Was ist Identität, wenn nicht eines der einzigen Dinge, die wir sagen können, unsere eigene ist? Aber auch: Was ist Identität, wenn nicht etwas, das andere Menschen ständig für uns definieren? Die Arbeit einer "Hausfrau" ist eng mit anderen Arten von Arbeit verbunden. Mit diesem kollektiven Workshop wollen wir uns gegen die Praktiken der Trennung von Zuhause und der Gesellschaft wehren.

Altın Kitap; kadınlar için ücretsiz bir fanzin atölyesidir. İşçi, eş, ebeveyn, politikacı, sevgili, anne, arkadaş,... gibi parçalanmış kimliklere sahip kadınları fanzin atölyesine katılmaya, kendileri hakkında konuşmaya ve bu parçalanmışlığı keşfetmeye davet ediyoruz. Kimlik, kendimize ait olduğunu söyleyebileceğimiz tek şey değilse nedir? Ama aynı zamanda kimlik, başkalarının bizim için sürekli tanımladığı bir şey değilse nedir? "Ev kadını" olma işi, diğer iş kollarına derinden bağlıdır. Bu kolektif atölye çalışmasıyla, evi ve toplumu birbirinden ayıran uygulamalara karşı çıkmayı amaçlıyoruz.